Case Study
Resolve a unique rigging problem at APEX Denver a Parkour Gym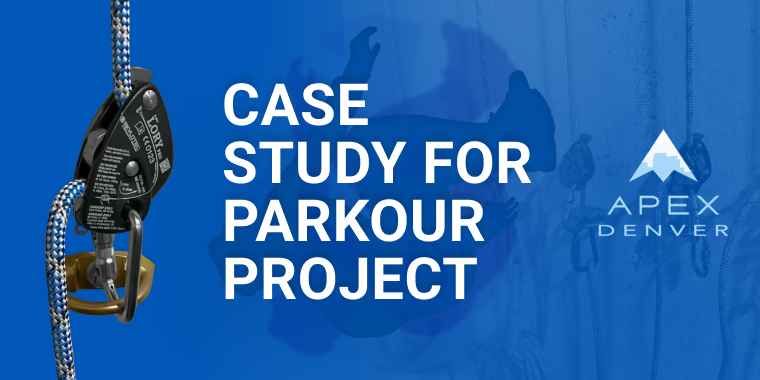 PMI's Vertical Rescue Solutions recently helped The Foundry resolve a unique rigging problem at APEX Denver, a Parkour Gym. APEX has several hanging silk, hoop and other circus acrobatic elements that need to be changed out on a regular basis. Workers at the gym were having to regularly climb a 20 foot extension ladder to raise and lower the elements – a wobbly and risky proposition at best!
PMI's Vertical Rescue Solutions team helped them by creating a system that stays in place even while the acrobats are working, but that can also raise and lower the elements when needed.
Eight fixed D-ring anchors were placed near the ceiling using rope access methods, with eight ground anchors directly beneath. Top anchors were fitted with PMI Choker Slings, pulleys, swivels and SMC NFPA FP Lite carabiners to allow the system to move freely with the performers. Skylotec Lory descenders were rigged to the floor anchors and PMI Extreme Pro 11mm Unicore ropes were rigged into place – color coded for easy differentiation.
Using this system, Apex staff can raise and lower ropes as needed to easily change out apparatus and adjust to any height. PMI's Vertical Rescue Solutions team trained Apex employees in system use and operation. Foundry management has expressed appreciation for the solution provided by the PMI team, knowing that safety and efficiency are significantly improved as a result.
We are happy to help Apex Denver to achieve their goals!