Standards and Compliance
ANSI Z459.1 Standard on Safety Requirements for Rope Access Systems
Watch video
Read Post
Finally – the long-awaited ANSI Z459.1 Standard on Safety Requirements for Rope Access Systems, which was completed earlier this year, has been published by the American Society of Safety Professionals. It can be purchased directly from their website.
The ANSI Z459.1 Standard on Safety Requirements for Rope Access Systems document is written under the auspices and authority of the ANSI Z359 Fall Protection Code. The standard covers foundational concepts related to equipment, systems, and training for rope access that are in line with OSHA and ANSI Fall Protection guidelines.
As the Chairman of the subcommittee that wrote this standard, it was my honor and pleasure to mediate and facilitate the many different perspectives and voices who participated to reach this point, and it is my honor and pleasure now to offer a small glimpse of what the standard contains.
ANSI Z459 Rope Access is applicable for use in any environment where ropes are used as a primary means of access, egress or support and as the primary means of secondary protection against a fall. The standard establishes a set of baseline criteria for employers to use in establishing and evaluating rope access systems for work at height.
One of the goals of the ANSI Z459 standard is to harmonize and facilitate safe work at height across all disciplines. It is designed to support and legitimize rope access work – much of which is already taking place all over the United States, in every industry.  The equipment and practices outlined in Z459 are consistent with well-established practices as they are conducted today, and does not negate or threaten any OSHA compliant work that may already be taking place.

ANSI Z459 does require training, and even calls out verification of competence (read: certification), although of course the standard does not dictate any one certification scheme.  ANSI cannot endorse any one training organization over another, just as they cannot endorse any one piece of equipment over another – but the way the standard is written, if you are a rope access technician who is certified as a level 1, 2, or 3 under an existing ISO compliant certification scheme, it is quite likely that your training already meets – or even exceeds – the training requirements found in the Z459 standard.
That said, it is quite possible to be trained in the right topics and still be using non-compliant equipment and systems. That simply speaks to the quality and applicability of your training to the jurisdiction in which you are working.
Regardless of who you are trained by or what logo is on your certification card, the important thing is that your work practices comply with regulatory requirements in the jurisdiction where you are working.   There is already a good bit of guidance and regulation that applies to rope access under the Fall Protection Code and in OSHA Regulation, and rope access practitioners not following that guidance may well be miffed by some of what is in the ANSI Z459 Standard.
Some of the existing regulatory language from OSHA and ANSI Z359 with which ANSI Z459 is consistent includes things like using a two-rope system for rope access, wearing a full body harness, limiting falls on sternal attachments, and using autolocking connectors with 3600-pound gates (a requirement that OSHA established back in 2016.)
Some practitioners have expressed concern that there are some work practices that are not covered by the ANSI Z459 standard.  This is certainly a fact, and to be clear it is quite likely that this will remain the case even in the next edition of the standard. If you are using twin-tensioned rope systems or non-autolocking devices for long drops, this standard will not tell you to stop. It is simply not addressed, and as such falls under the purview of your Qualified Person.

The purpose of a standard is to identify the most basic and fundamental criteria. Things that are extraordinary or that differ from standard practices are not prohibited, but (in context of both OSHA and ANSI guidance) are left to the discretion of the Qualified Person.  Something not being in the standard doesn't mean that you can't do it; it simply means that any intent to deviate should be endorsed by your Qualified Person as providing at least an equivalent measure of safety.
Consider, too, that what rope access technicians have been doing up to now has been well outside the context of – and sometimes even in contradiction to – established regulation and code. Having endorsement for at least the foundational aspects of what comprises 99% of all rope access work performed is a giant step forward.
---
If you are under the impression that this standard might be detrimental to your work, or if you've been wondering what the standard says, there are a couple of things you might consider.
Go on over to the ASSP.ORG store and buy a copy. It will cost you $150 or less, and you can see for yourself if there's anything to worry about.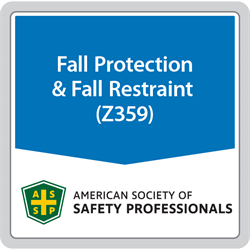 Or
You can take the online training at ASSP.ORG – WORKING SAFELY AT HEIGHT WITH ROPE ACCESS. This training addresses the big picture of how regulation in the USA fits together, as well as some specifics on the standard itself.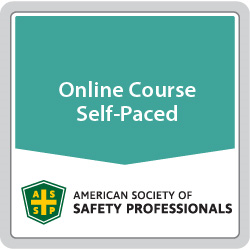 Finally, I'd also like to invite you to reach out directly to me with any questions you might have at [email protected]  I will be making a concerted effort to try to address comments and questions in a public forum in the foreseeable future, to help facilitate further exploration and understanding. While I cannot speak officially on behalf of ANSI, the American Society of Safety Professionals, or OSHA, I do have an extensive amount of background and experience in rope access and fall protection, and I enthusiastically welcome any opportunity to clarify any misconceptions or concerns about what might be in the standard, so that we can get on with using it to help save lives.